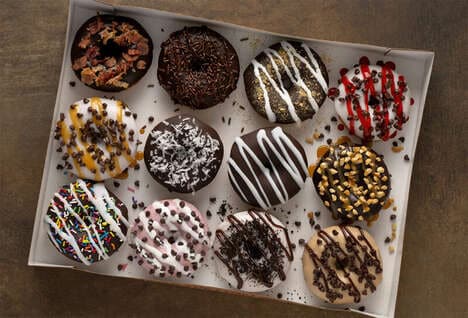 Chocoholics get ready because Duck Donuts – the chain best known for specializing in specializes in warm, delicious, and made-to-order donuts. – has just unveiled its new Chocolate Lover's Assortment donut collection.
Just as the name suggests, the Chocolate Lover's Assortment is a collection of donuts that's perfect for those who can't get enough chocolate. The limited-time assortment features a dozen donuts that range from light and fluffy, to rich and indulgent. Included in the new collection, you'll find Chocolate Explosion donuts, donuts featuring chocolate icing with chopped bacon, and vanilla-iced donuts with mini chocolate chips and a salted caramel drizzle.
The new Chocolate Lover's Assortment is available now through February 26, 2023, at Duck Donuts.
Image Credit: Duck Donuts