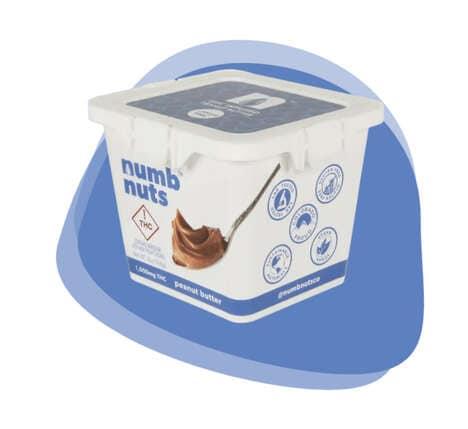 Numb Nuts™ is a special type of spreadable nut butter that is geared toward an active lifestyle. Packed with proteins and sure to nourish one's body, the Numb Nuts™ nut butters are also infused with CBD and THC for a bit of extra benefit.
Numb Nuts™'s CBD line is perfect as an add-on for "delectable desserts and healthy meals." The brand boasts three options—CBD-Infused Cinnamon Almond Butter, CBD-Infused Peanut Butter, and CBD-Infused Peanut Butter for pets.
The THC strain of Numb Nuts™'s nut butter is a tasty THC-Infused Peanut Butter. The brand guarantees a flawless mixing process and careful batch testing to live up to customer satisfaction. While the THC-Infused Peanut Butter is surely excellent on the classic PB&J sandwich, Numb Nuts™also includes a number of recipes to delight consumers.
Image Credit: Numb Nuts™