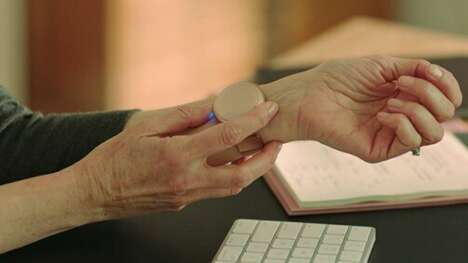 Women who experience hot flashes, night sweats and insomnia can now find relief from menopause thanks to a revolutionary thermal wearable from Embr Labs. The Embr Wave is a wearable wristband that has the potential to provide a better quality of life for women who are experiencing symptoms that are wreaking havoc on their mental, physical and emotional health.
The personal cooling device is a science-backed solution that provides relief at the press of a button, without the need for drugs or hormones. The non-invasive wearable is comfortable to wear to sleep, plus it offers the benefits of a stylish design for daily use.
The health-tech company for menopause recently announced strategic distribution partnerships that will help to make the cutting-edge thermal wearable more accessible for women who need relief from menopause.