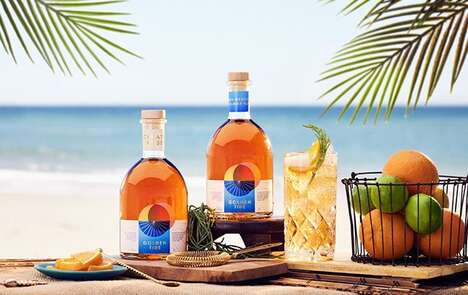 Tidal Rum teamed up with British cruise line P&O Cruises to create the very first rum distilled at sea. This special spirit was made to capture the excitement and the sense of adventure that comes with being on the ocean.
The island-inspired rum blends regional flavors with marine botanicals from the British Isles and guests get the experience of watching the entire distilling process in action through ceiling-to-floor windows.
As part of this collaboration, Tidal Rum opened up a rum distillery on P&O's new ship Arvia and, at present, this unique rum is only available at Anderson's Bar onboard the ship as it sails the Caribbean. Additionally, guests get to partake in onboard rum experiences like tasting classes and blending classes so that their one-of-a-kind experience on the ship is even more unforgettable.