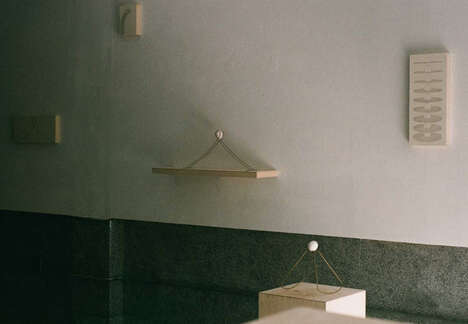 Not many could have imagined that experimental egg racks would be a thing yet, here we are as London-based designer Liang-Jung Chen debuted her interactive exhibition, aptly named The Egg Rack Made a Disclaimer, last year.
Liang-Jung Chen's experimental egg racks are certainly something to behold. The pieces are minimalist and rely a lot on the perfect balance between an egg and its vessel or multiple eggs and their vessels. The designer draws inspiration likely from a personal dream—she "wanted to join the circus after graduating university."
Through The Egg Rack Made a Disclaimer exhibition, Chen explores topics of "vulnerability, personal boundaries, and the invisible tension between the two." Visitors are even invited to interact with the racks, although that may certainly be anxiety-provoking to some.
Image Credit: Liang-Jung Chen, Design Milk