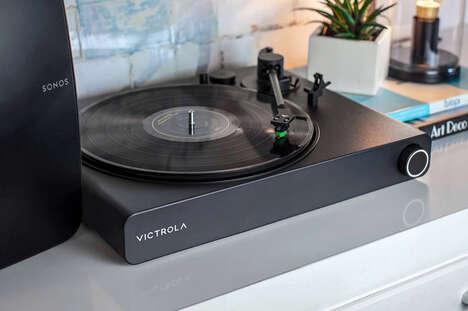 The Victrola Stream Onyx has been unveiled as the second iteration of the brand's original namesake model that has been given a darkly demure overhaul to make perfect for discerning audiophiles to choose.
The system is characterized by its ability to stream audio from your favorite LPs directly to a wireless sound system rather than requiring a physical connection. This is further enhanced with the Works with Sonos compatibility, while the traditional RCA jack supports physical connections, if desired.
The Victrola Stream Onyx has a dark finish that resembles the namesake mineral and has been given a polished finish to make it perfect for incorporating into any space. The system is priced at $599.99, which marks a several hundred dollar drop from the original model.