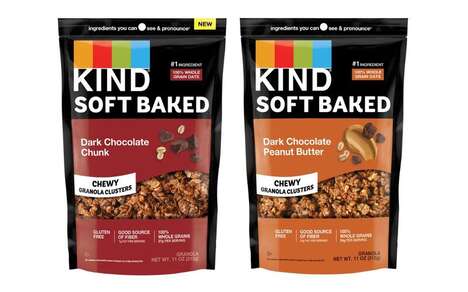 Granola is often associated with a relatively hard, crunchy texture, but the KIND Soft Baked Granola has been created to offer a distinctly different option for consumers to enjoy.
The cereal is crafted with 100% whole grain oats along with tasty ingredients like dark chocolate chunks, peanut butter and chopped nuts, depending on the variety. The cereal comes in two flavors including Dark Chocolate Chunk and Dark Chocolate Peanut, which are both formulated with a softer texture when compared to conventional options on the market as well as homemade varieties.
The KIND Soft Baked Granola comes in pouches of 321-grams, which are available now at retailers nationwide in the US for $5.99 each. The granola is suitable on its own, but also great for use in parfaits, on yogurts and more.