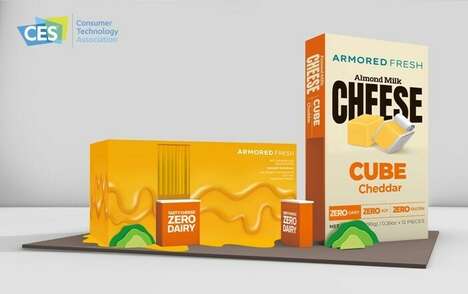 Armored Fresh is bringing plant-based cheese innovations to CES 2023 with its newly developed Almond Milk American Slices. The company set its sights on improving the unnatural texture of existing vegan cheese and enhancing the properties of its plant-based cheese to melt more like its dairy-based counterparts.
At the Food Tech section of the Consumer Electronics Show, Armored Fresh is unveiling the Almond Milk American Slices, which boast a soft and chewy texture and quality flavor. Getting plant-based cheese to melt properly is one of the most technically challenging parts of developing dairy-free alternatives and this one claims to have "the perfect melting capabilities."
At the large technology showcase, the company will be giving out samples of grilled cheese to show off the best features of its new product.