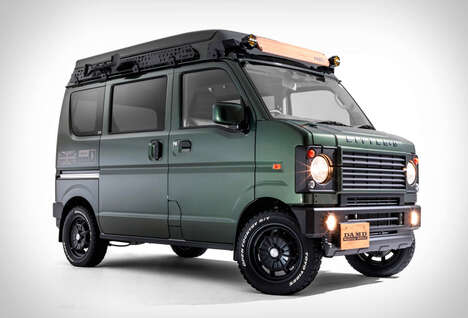 Taking off for a weekend away from the hustle and bustle of city life has become something of a mainstay part of many consumer lifestyles, which the Suzuki Every camper minivan is intended to support.
The camper features a Suzuki Every base model that has been tuned by DAMD Inc. and is equipped with an upgraded lift kit for improved suspension as well as a roof-mounted tent. The AWD van is accented by Defender-style front fenders , fascia, grille and more. PIAA LEDs and spots for storing tools or equipment to support life in the great outdoors.
The Suzuki Every camper minivan is rounded out with Toyo Open Country R/T tires to ensure secure footing on a variety of natural terrain.