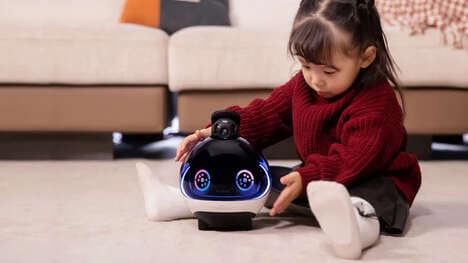 Enabot's EBO X smart home robot debuted at CES 2023, introducing a self-balancing, two-wheeled companion for the whole household. This Consumer Electronics Show robot innovation is equipped with a two-way communication system through its 4K camera, quality Harman speakers and the ability to sync with Alexa devices. This smart home robot helps to provide interaction around the home, as well as peace of mind while people are away with security alerts.
The EBO X is like a smart home hub on wheels and it is larger than previously released robots like the EBO Air. This all-in-one companion helps with everything from at-home entertainment to remote communication and it boasts more sophisticated computer vision, better navigation and intelligent assistant capabilities to serve families better.
EBO X was chosen as an honoree in the CES 2023 Innovation Awards.