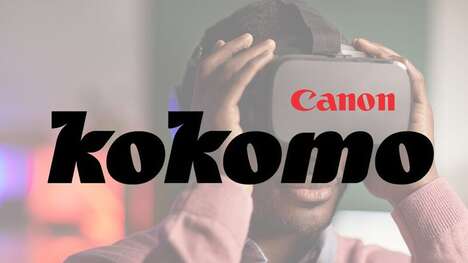 Canon is debuting a new virtual reality (VR) platform called Kokomo. Initially unveiled at Consumer Electronics Show (CES), Kokomo allows users to communicate face-to-face in a virtual environment with a live video feed. Users can "engage in immersive calls in dynamic, living, breathing environments" and use equipment such as VR headsets and smartphones.
Kokomo users can make an 'ImmersiveCall' to chat with another user who has a compatible device and is registered. Through this technology, users can communicate in a simple fashion similar to traditional phone and video calls. 'Media Player' shares photos and videos in the space so participants can view them together during the call.
Canon also has plans to launch a Kokomo headset that is compatible with the app.
Image Credit: Canon