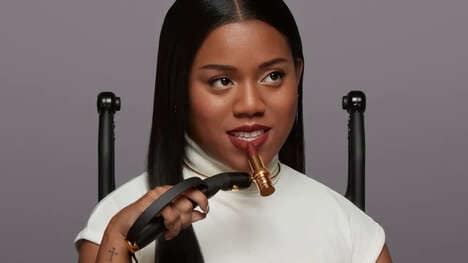 HAPTA is one of the new beauty-tech innovations unveiled by L'Oréal at CES 2023 and it stands out as "the first handheld, ultra-precise computerized makeup applicator designed to advance the beauty needs of people with limited hand and arm mobility." It's estimated that 50 million people across the globe are living with limited fine motor skills and with this applicator, the future of beauty is inclusive.
This ultra-precise smart makeup applicator debuted at the Consumer Electronics Show as a way for those with limited hand and arm mobility to rely on a steady way to apply lipstick at home. HAPTA has a magnetic attachment for ease of ergonomic use, plus a clicking feature so that an intended position can be set during use.
HAPTA's leveling device will be piloted with Lancôme in 2023, first with a lipstick applicator and additional makeup applications in the future.