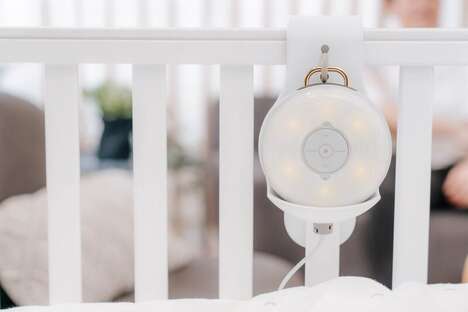 Taiwanese company Q-bear is showing off a CES 2023 innovation that has the potential to change the lives of parents and caregivers for the better. The soft silicone device is made to be fitted into a crib or a stroller and it uses patented technology to analyze the cries of a child in order to determine one of four needs based on a discomfort index: hunger, a dirty diaper, sleepiness or a need for comfort.
At the Consumer Electronics Show in Las Vegas, Q-bear is showing off its baby tech innovation, which works within 10 seconds of a baby crying, and according to the company, the more it is used, the more accurate it becomes.
The device is also useful for recording health data and playing soothing sounds and music.