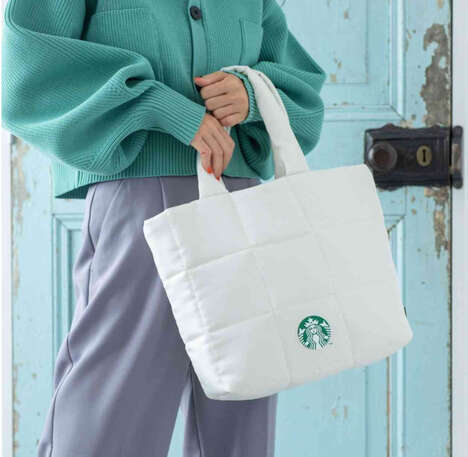 While plenty of Japanese retailers are selling their Fukubukuro lucky bags right now, Starbucks Japan's New Year's Lucky Bag is one of the hottest commodities.
In Japan, fukubukuro is a tradition where retailers mark the New Year with a grab bags filled with random items for a generous discount. Starbucks Japan's New Year's lucky bag is one of the most sought-after due to its very special contents. Inside of the Starbucks fukubukuro lucky bag you'll find a quilted Starbucks tote that contains a light green Cold Cup Tumbler, a Striped Tumbler for hot drinks, a Stainless Steel Bottle, a fluffy Multi Case for storing small items, Pike Place Roast coffee beans, a voucher for 250 grams of coffee beans, and six 'drink tickets' that can be redeemed up until June.
If you're hoping to get your hands on the new Starbucks Japan's New Year's lucky bag you might be out of luck. This Starbucks fukubukuro is so popular that it can only be purchased via a highly competitive lottery system.
Image Credit: Entabe, Oona McGee