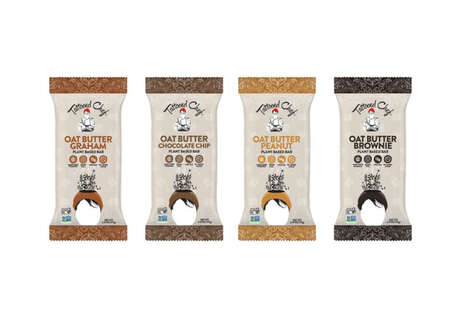 The plant-based food company Tattooed Chef is expanding beyond the freezer aisle and helping consumers fuel up on the go with its new adaptogen bars.
Tattooed Chef's new adaptogen bars is a range of plant-based bars designed for optimum nutrition. Each bar contains 140 milligrams of blended adaptogens, which are intended to impact the consumers' mode in a multitude of different ways. Among these powerful ingredients are holy basil, reishi, and ashwagandha. As Tattooed Chef's Founder and Chief Creative Office Sarah Galletti explains, "Breaking out of the freezer aisle in 2022 is a pivotal moment for Tattooed Chef as it furthers our mission to make plant-based meals that are delicious and accessible to everyone."
With a whopping 12 to 14 grams of pea protein per serving, the new adaptogen bars are a great way to fuel up on the go.
Image Credit: Tattooed Chef