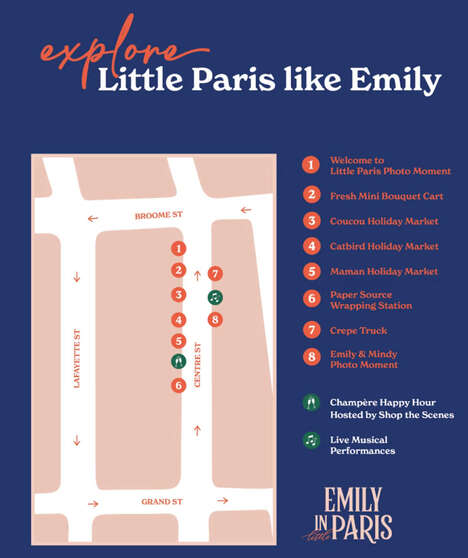 Season three of the hit Netflix TV show 'Emily in Paris' dropped last month and with it came the Emily In Paris Pop-Up In NYC.
Just in time for Christmas, Netflix launched a pop-up market to promote the show's latest season and to transport visitors to Paris. The pop-up – dubbed 'Little Paris' – was Emily in Paris-inspired Christmas market that also hosted screenings of the first three episodes of Season 3. At the market, visitors could nosh on Parisian fare like crepes and hot chocolate, while those who attended the screenings got to enjoy their favorite show alongside other excited fans.
Though the Little Paris experience is now over, the pop-up demonstrates how brands like Netflix are creating real-life experiences to go along with its fictional shows.
Image Credit: Netflix