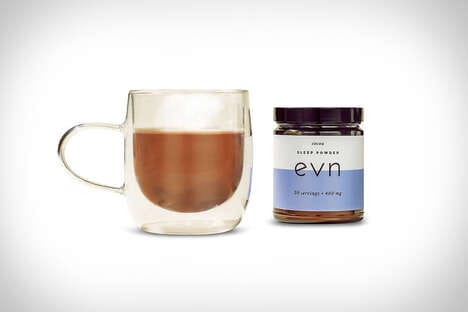 A large percentage of consumers deal with sleep disorders and in search of a way to get better rest, which is seeing products like Evn Sleep Powder being created to offer a naturally powered solution.
The supplement is formulated with 400mg of full spectrum CBD with zero THC in the mix alongside magnesium, L-Theanine, passion flower and melatonin. These ingredients work together to help a person fall asleep faster, stay asleep longer and get better quality rest overall for better overall health.
The Evn Sleep Powder is third-party tested by independent labs to ensure a high-quality final product and is available now for $60 with 20 servings in a jar. The product comes backed by a 30-day money-back guarantee to encourage consumers to give it a try.