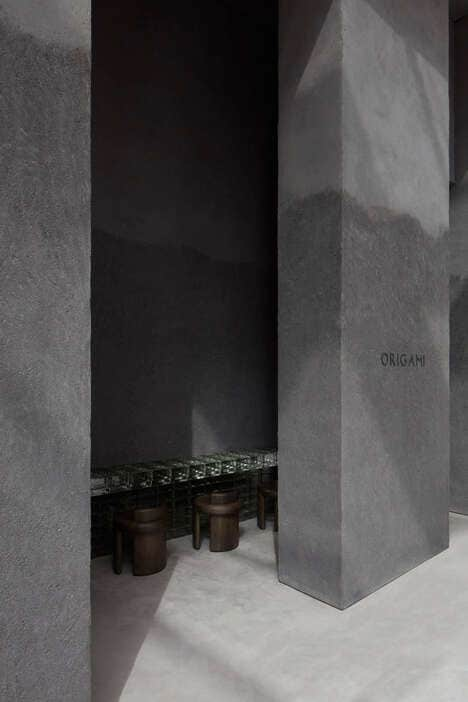 Emitari design studio VSHD Design introduces its new dark interior update of the Origami Restaurant that is found in the Dubai Mall. It is complete with a pared-back palette that is informed by natural materials as a means to capture the minimal design true to Japanese culture.
Speaking about the new space, VSHD Design explains that Glass bricks form a low bar in the waiting area
"Origami's interior makeover features simple forms in natural materials, and organic shapes reflecting the simplicity and minimalism of traditional Japanese culture." It has monolithic columns and walls that are inspired by the temple's architecture with draped fabric informing the seating. The textured glass continues at the partitions — all of which come together to channel a mysterious theme.
Image Credit: VSHD Design