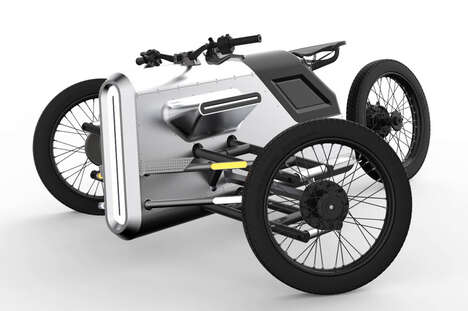 From electric micro-mobility to alternative fuel sources for automobiles and freighter trucks, this list of 2022 Eco Transportation trends covers some of the most notable releases in the industry over the past year.
On the micro-mobility side, the 'XPremium' e-bike from Lectric is an excellent example of innovation in the industry. This bike combines features from numerous other e-bike categories, blending foldable, lightweight bikes with long-range city commuters and even payload-focused cargo bikes, all into one automobile. The XPremium is equipped with an 800-watt motor and a maximum range of 160km per charge. Additionally, the bike is equipped with extensive cargo space on the front and rear rack, as well as a unique folding design that makes it easy to carry onto public transport or up a staircase.
Toyota and Yamaha's 455 HP hydrogen engine prototype is a strong example of a push toward sustainable alternative fuel in the automotive and logistics sectors. This engine uses only water and air as resources, making it far more sustainable than petroleum-powered combustion engines. Despite this, the engine is powerful and offers a long range on a single fuel cell, all well boasting lower costs than traditional ICE engines, showing the true value of alternative fuel to the automotive industry.
For more information on 2022 Eco Transportation trends, check out Trend Hunter's Free 2023 Trend Report.