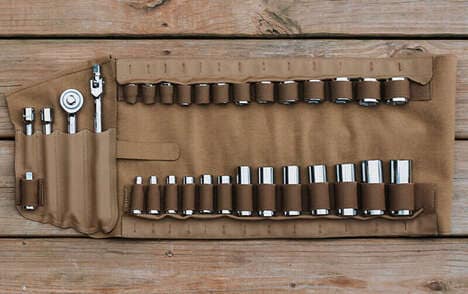 The Atlas46 Wright Socket Roll is a decidedly more rustic accessory that's perfect for makers and DIYers alike to use as a way to keep their essential Wright sockets securely stowed and organized.
The kit is constructed with 13 slots on each side for a total of 26 to easily fit all essential sockets, while the end area is ready for pairing with the wrenches themselves. The accessory is crafted using Squadron and 6/12 Squadron, and will roll up into the perfect unit for carrying anywhere thanks to a built-in handle on the exterior.
The Atlas46 Wright Socket Roll comes in two color options to choose from and also comes in a leather model to further reinforce the rustic nature of the accessory.