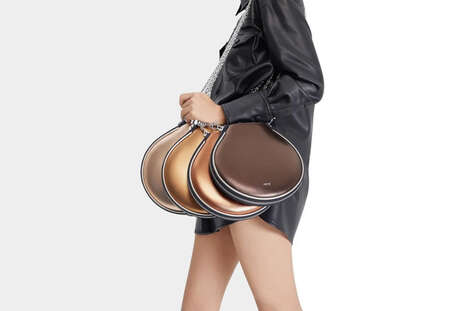 The Flatfish Bag (AKA the Ping Pong Bag) has been designed by Scottie Xue as a modular take on the classic ladies handbag that promises to deliver exceptional customization capabilities.
The purse features a flat design that resembles the shape of the namesake flatfish or ping-pong paddle and can be mixed or matched with your choice of different modules. This will change the color of the purse and transform it into a customized accessory perfect for any style preferences. This could also allow for changes to match an outfit.
The Flatfish Bag is able to maintain its functionality thanks to a zipper around the circumference, which links both halves together for a smooth finish that accents the shape perfectly.