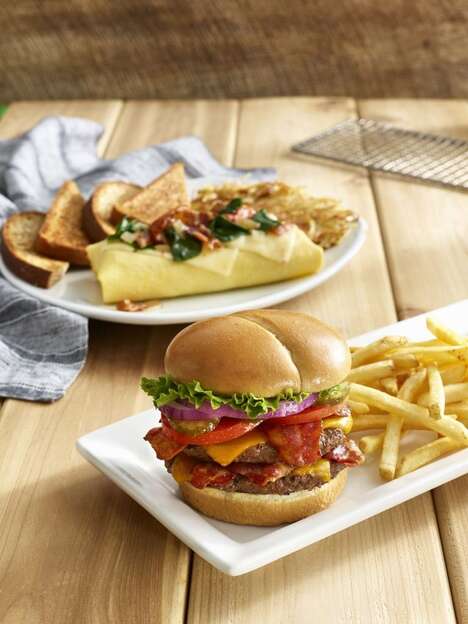 If you're looking for more ways to enjoy the delicious taste of bacon, head over to Perkins Restaurant & Bakery to sample the new Baconfest lineup.
Baconfest is a limited-time menu that features all-new bacon-laden entrees. Some of the standouts from the new Baconfest lineup include the Maple Bacon Pancake Platter, which consists of bacon-studded pancakes topped with a signature Maple Bacon glaze, and the new Bacon Spinach Benedict, which pairs Applewood smoked bacon with oven-roasted tomatoes and sauteed spinach. Other tasty new entrees include the Big Bacon BLT, the Smokehouse Bacon Double Cheeseburger, the Bacon Pepper Jack Omelet, and the Bacon & Broccoli Breakfast Skillet.
All of the new Baconfest offerings are available now for a limited time.
Image Credit: Perkins Restaurant & Bakery