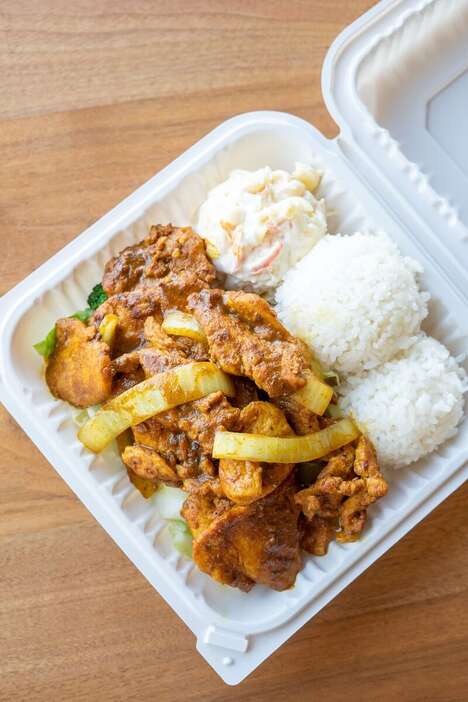 Ono Hawaiian BBQ has just added new Melemele Curry Chicken to its growing menu.
Ono Hawaiian BBQ is a chain that specialized in serving fresh Hawaiian-inspired dishes. The brand's latest menu addition is Melemele Curry Chicken, which is a perfect comfort food for the cold winter days ahead. This dish consists of breaded chicken cutlets and onions sauteed in a rich yellow curry sauce. The dish has just a mild spice and is hearty enough for any time of day. The new items is also available as a plate lunch, aloha plate, a mini meal, family meal, fresh mixed salad, or as part of a catering tray.
The new Melemele Curry Chicken will be available as of December 27, 2022.
Image Credit: Ono Hawaiian BBQ