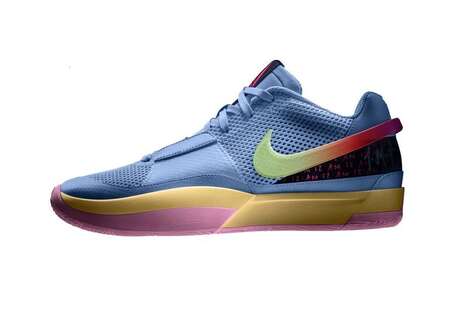 Nike has just announced that Ja Morant of the Memphis Grizzlies is the first "first Gen Z signature athlete" to join the Nike basketball roster and the collaboration has already resulted in the new Nike Ja 1 sneaker.
The Nike Ja 1 comes in a striking light blue hue with mesh side panels and alternating pops of pink and yellow on the sole. A rainbow ombre swish also adorns the sides of the shoes, as well as a stylized 'JA.' As Nike explains, the new sneakers are inspired by Morant's "verticality, speed, and sharpness" on the court. A secret extra detail is that Morant's daughter's name, Kaari, is stamped onto the bottom of the shoes.
The new Nike Ja 1 sneaker is set to be released in 2023.
Image Credit: Nike, hypebeast