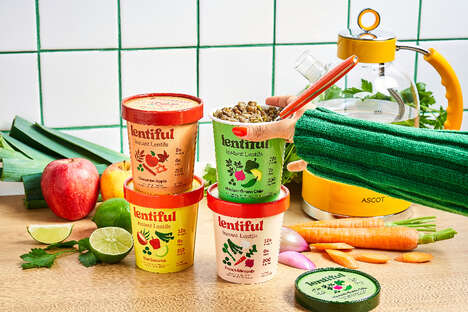 From dried mushroom chips to vegan-friendly American cheese slices, the 2022 food trends prove that plant-based is going strong well into the new year.
Continuing a trend that's been underway for years now, brands have continued to find innovative new ways to offer plant-based alternatives –especially alternatives to meat – to consumers. While Impossible Foods and Beyond Meat are some of the leaders in the faux meat category, this year saw the debut of a soy- and wheat-based steak by Juicy Marbles and a plant-based take on sausage rolls in the form of Savorly's Puff Pastry Dogs.
Of course, plant-based products go well beyond just imitation meats and cheeses. The 2022 food trends also highlighted lots of great veggies-bases snacks, including Popadelics' crunchy mushroom chips, Soul Fruit's soft-dried dragonfruit bites, and Harvest Snaps' navy-bean chips.