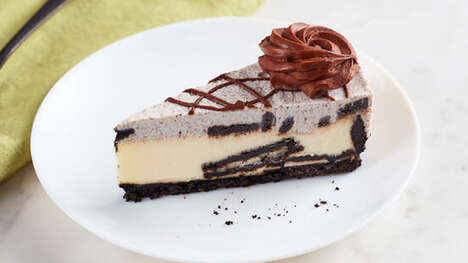 McAlister's Deli is expanding its dessert menu with the addition of new Oreo Cheesecake.
McAlister's Deli is well known for having plenty of tasty dessert options like its Colossal Carrot Cake, Chocolate Chip Cookie, Sugar Cookie, Brownie, and its Brookie. And now there's a new option for fans to sink their teeth into. The new Oreo Cheesecake dish features a creamy cheesecake filling studded with chocolate Oreo cookie pieces, layered with Oreo cookie mousse, and finished with a generous drizzle of chocolate ganache. Each slice is also topped with a pretty milk chocolate rosette.
The new Oreo Cheesecake dessert can be found now at all participating McAlister's Deli locations nationwide, but only for a limited time.
Image Credit: McAlister's Deli