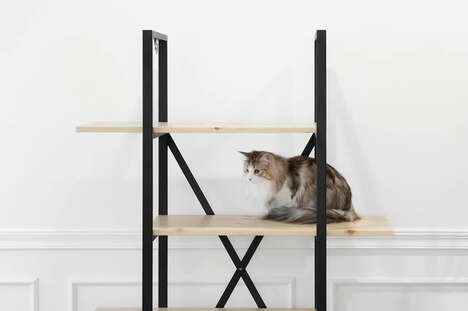 While consumers have no problem spoiling their pets with all manner of treats and toys, the 2022 pet trends revealed that the biggest innovations were actually centered around creating more pet-friendly spaces in the home.
Traditionally, pet beds and home design have been at odds, but that's no longer the case. Thanks to products like Foster + Partners' geometric wooden dog bed and Wiski Cat's Ray Felt Cat Bed, which features an origami-inspired felt design, owners no longer have to choose between style and their pet's comfort.
Similar shifts are occurring when it comes to pet-friendly furniture design. One great example is a Cat Is Art, which is a minimalist bookshelf that secretly doubles as a spot for cats to play and rest.