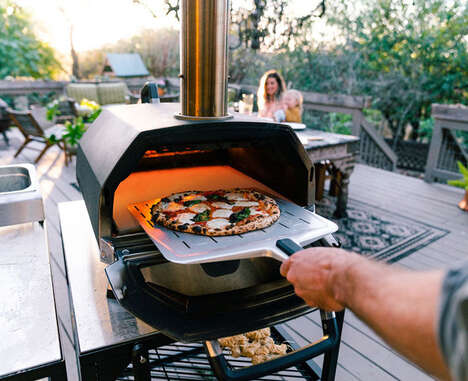 From portable pizza ovens to minimalist one-slice toasters, the 2022 kitchen trends revealed the demand for products that are as aesthetically pleasing as they are functional.
Perhaps emboldened by the return of social gatherings, at-home pizza ovens had a big year. Sleek, stainless steel versions like the Pi by Solo Stove allowed consumers to transform their outdoor spaces into pizzerias, while portable products like the President's Choice Pizza Oven gave consumers the option to enjoy homemade pizzas in mere minutes.
Beyond pizza ovens, the 2022 kitchen trends also saw the rise of space-saving versions of classic appliances. For instance, the new Cocinare GoPower Elite Blender packs all the power of a commercial blender into a sleek vertical design. Similarly, Panasonic's HomeCHEF 7-in-1 Compact Oven gives consumers the option to cook their favorite dishes a number of ways, all with just one device.