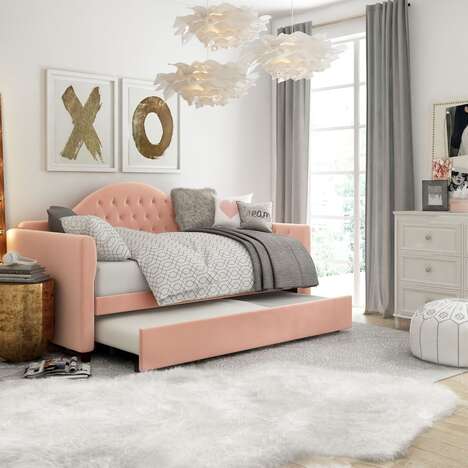 From sculpturally provocative vases to atmospheric smart home lights, this list of home trends for the upcoming 2023 year explores the different ways consumers can elevate their living space and stay on top of new trends in the space.
In particular, Claesson Koivisto Rune was inspired by the 1930 A811 chair created by Austrian architect Josef Hoffmann while creating the components for the 822 series. The 822 collection consists of fun and intriguing seating shapes made for the Czech furniture company TON.
On the other side, Off-White™ has introduced a new line of home goods in the spirit of Christmas. The collection consists of eight items for every living environment, each using ice blue and white colors. As part of this release, customers may take advantage of a chess set, flip clock, dice set, playing card set, candle holder, carafe, or two glass sets.
For more home trends in the year ahead, check out Trend Hunter's 2023 Trend Report.