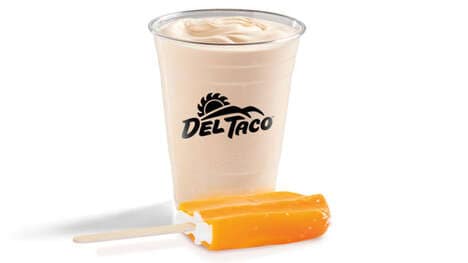 It may be the middle of winter, but you can transport yourself straight to summer with just one sip of Del Taco's Orange Cream Shake.
Del Taco fans will remember the brand's popular Orange Cream Shake, which last appeared on menus back in 204. Now the fan-favorite flavor is back for just a limited time. Just as the name suggests, the shake combines creamy vanilla flavors with Orange Fanta for that classic creamsicle taste. The shake is also hand-blended to give it the thick and creamy texture of a milkshake.
The returning Orange Cream Shake is available in three sizes – Mini, Regular, and Large – and can be found now at participating Del Taco locations for a short time.
Image Credit: Del Taco