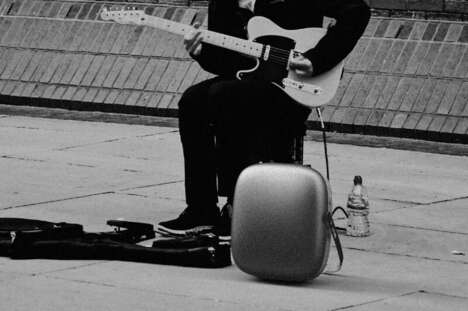 The conceptual 'BPMP' backpack amplifier has been designed by JiHoon Park as a portable piece of audio equipment for musicians to help them partake in their craft from anywhere.
The unit features a simple, sculpted form that's accented by a series of straps on the back to allow for easy carrying and has a rigid handle on the top for toting by hand. The unit features controls right on the top exterior section to maximize ease of use by musicians.
The conceptual 'BPMP' backpack amplifier will hide in plain sight when being carried thanks to its decidedly simplistic construction. The unit takes a decidedly more portable approach to amplifier technology that could drastically transform the way that musicians approach their performances.