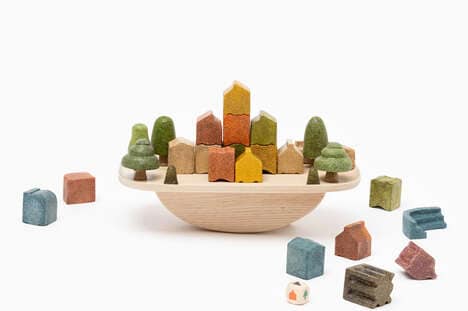 These low tech toy gifts range from DIY card creation kits to wooden toy sculptures. The products include kid and adult-friendly options for toy lovers with fidget toys, sculptural toys and board games featured.
Standouts include Uncommon Goods' Sports Bingo Cards, designed to "enhance the viewing pleasure of any sports game." The bingo cards come in basketball, baseball, football and hockey themes and are the perfect holiday stocking stuffer for the avid sports fan.
Notable low tech toy gifts for children include the 'Janod Meadow Activity Table' which helps toddlers develop fine motor skills with an interactive wooden design. The table features wooden animals that can be stacked and a metal xylophone with 2 mallets for a fun musical experience. Moreover, the product also features moving gears and a bead maze element.