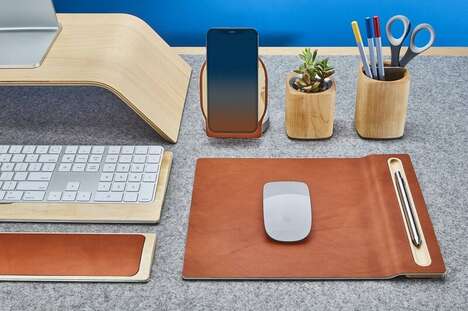 These gifts for coworkers range from ergonomically designed mugs to smart desk lamps and is sure to delight any colleague or boss.
One notable example is the Google 'dLight' smart desk lamp. The device provides professionals with a way to optimize the light levels on their desktop and responds to voice commands thanks to Google Assistant connectivity. The lamp allows the head to be shifted in a variety of different directions to accommodate the needs of the user.
If you're looking for gifts for coworkers, hopefully the ideas above have provided a good starting point. Many of these gift items are functional pieces, but they also nail down that professional aesthetic that your coworkers will appreciate. There's a bit of something for everyone here, and you should be able to find inspiration in the group above.