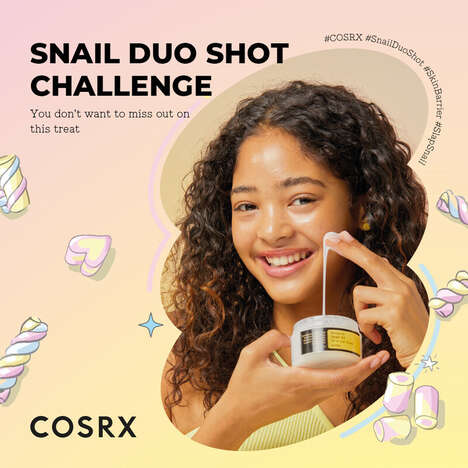 Snail skincare brand COSRX is introducing an all-new TikTok challenge called #SnailDuoShot that focuses on the pairing of its Advanced Snail 96 Mucin Power Essence and the Advanced Snail 92 All-in-One Cream. The challenge is all about boosting the efficacy of one product with the other thanks to layering, which helps to support and strengthen the skincare barrier, all the while reducing redness, dryness and breakouts.
The all-new #SnailDuoShot challenge on TikTok follows other successful ones from COSRX like the #SlapSnail and #SnailDanceChallenge. For participating in this newest challenge, TikTok users have the chance to win products, entire product lines and the best-selling Snail Duo.
COSRX's products are infused with high percentages of snail mucin and beauty consumers are transfixed by the properties of the snail skincare, since the brand sells a product every 20 seconds.