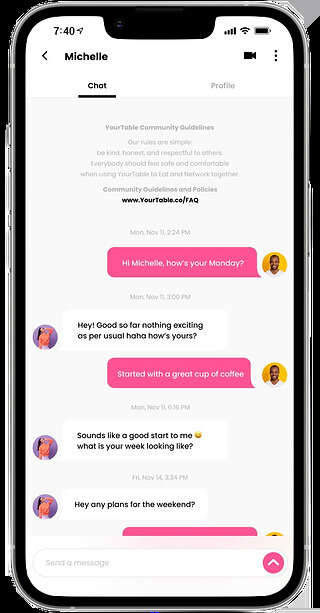 'YourTable' is a Toronto, Canada-based startup with a unique take on social media and networking. The company's YourTable application purports to be the "LinkedIn for food," focusing on connecting users based on their love of food. Additionally, the applications serves as a pseudo dating application, as it allows users to connect to meet up in person for a lunch or dinner, sharing a table and networking in a more organic way. The company notes that 67% of Canadians often eat meals alone, meaning there is a large opportunity to connect the community through food and dining.
The application is free to use and features a layout similar to dating applications. Users can scroll through profiles, viewing interests, favorite foods, and other information on each individual. Then, if two users are interested, they can message each other directly to organize a dinner.
In addition to this dating app-style layout, the YourTable app features a dedicated page for restaurant promotions and restaurant information, such as menu items, operating hours, and more.
Image Credit: YourTable