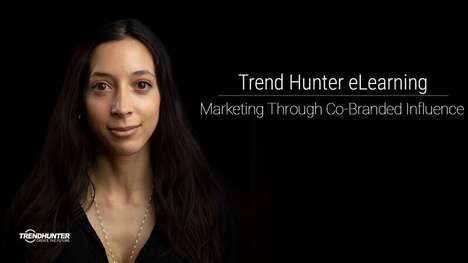 Trend Hunter's Innovation eLearning series on YouTube dives into Marketing in the Crisis of Authenticity in a four-part module. The module begins by outlining the importance of authenticity to consumer purchasing habits, noting that consumers often trust online reviews and unpaid influencer statements more than marketing materials or partnered retailers.
However, the Crisis of Authenticity arises when additional factors are introduced, such as paid reviews, fake reviews through computer programs, and untrustworthy influencers. Despite this, many brands believe their marketing to be authentic, regardless of the fact that 51% of consumers report that they trust less than half of branded content.
The module then dives into the three pillars of the Crisis of Authenticity: The Co-Branded Influence, Instant Gratification, and AI Engagement. Co-Branded Influence, for example, covers important marketing strategies such as User-Generated Content (UGC), which uses real people and real first-hand accounts in official marketing materials, resulting in increased trust and authenticity. The Co-Branded Influence video also covers the importance of real people and micro-influencers, as content from personal accounts is shared 24 times more than content from official branded accounts.
For more information on Marketing in the Crisis of Authenticity, check out Trend Hunter's Free 2023 Trend Report.
Image Credit: Trend Hunter