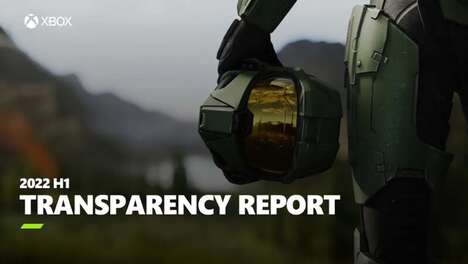 Microsoft released the '2022 H1 Transparency Report' as part of a new approach to community safety within the Xbox ecosystem. The first report provides information on the content moderation, player protections, family and online safety protections, account privacy, and more. This report spans the first six months of 2022, and Microsoft announced that it is committed to releasing a Transparency Report every six months.
Highlights of the 2022 H1 Transparency Report include Microsoft's proactive enforcement against inauthentic accounts. In the first half of 2022, Microsoft banned over 4.33m accounts for inauthenticity, which totaled roughly 57% of all enacted enforcements during this period. These automated accounts harm player experiences in games and in online communities, so Microsoft has ramped up its enforcement of these accounts by nine times over last year.
Additionally, this report highlights the value of community safety and content moderation agents, which are online 24/7/365. Microsoft is committed to ensuring the Xbox experience is enjoyable by all communities equally.
Image Credit: Microsoft