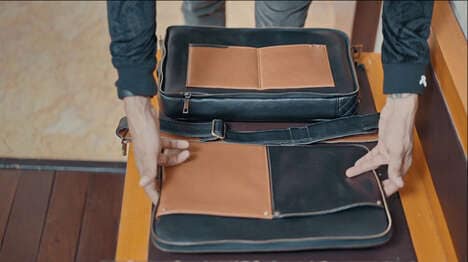 Girls Aloud!, a Canadian-based startup, has created the perfect travel bag — the Hop Bag. The chic modular travel bag has three components that come together and apart as you need. Hop allows you to go from a soft suitcase to a messenger bag and finally to a laptop/ tablet sleeve which in turn can be used individually. Just detach and attach as per your need — no need to buy multiple bags now.
The bag comes with multiple travel-ready add-ons like the clothing compression cube, multiple kits to keep you organized on the go, insulated pockets, a USB cord-pass through for charging cables, and adjustable and detachable padded shoulder straps.
The Hop Bag is currently available on Kickstarter with exclusive discounts.
Image Credit: Girls Aloud!