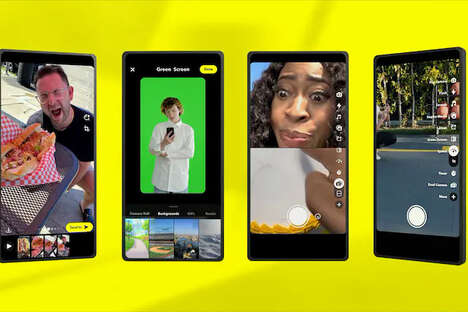 Snap released a new feature for Snapchat titled 'Director Mode.' Director Mode drastically enhances the video-shooting and video-editing features in the application, bringing it closer to other mobile applications with dedicated video editors, such as TikTok.
Director Mode allows for live-shooting features, such as recording with the front and back camera simultaneously, using smart filters such as a cut-out green screen, and a camera speed feature that allows for recording in slow-motion or fast-motion. There are also more filters and effects to play with in Director Mode, including voice-overs, video trimming, and more.
The Director Mode feature is intended to elevate the quality of content on 'Spotlight,' the scrolling public video feed on Snapchat that resembles other video-sharing features such as Instagram Reels and the TikTok For You Page.
Image Credit: Snap Inc